03.08.14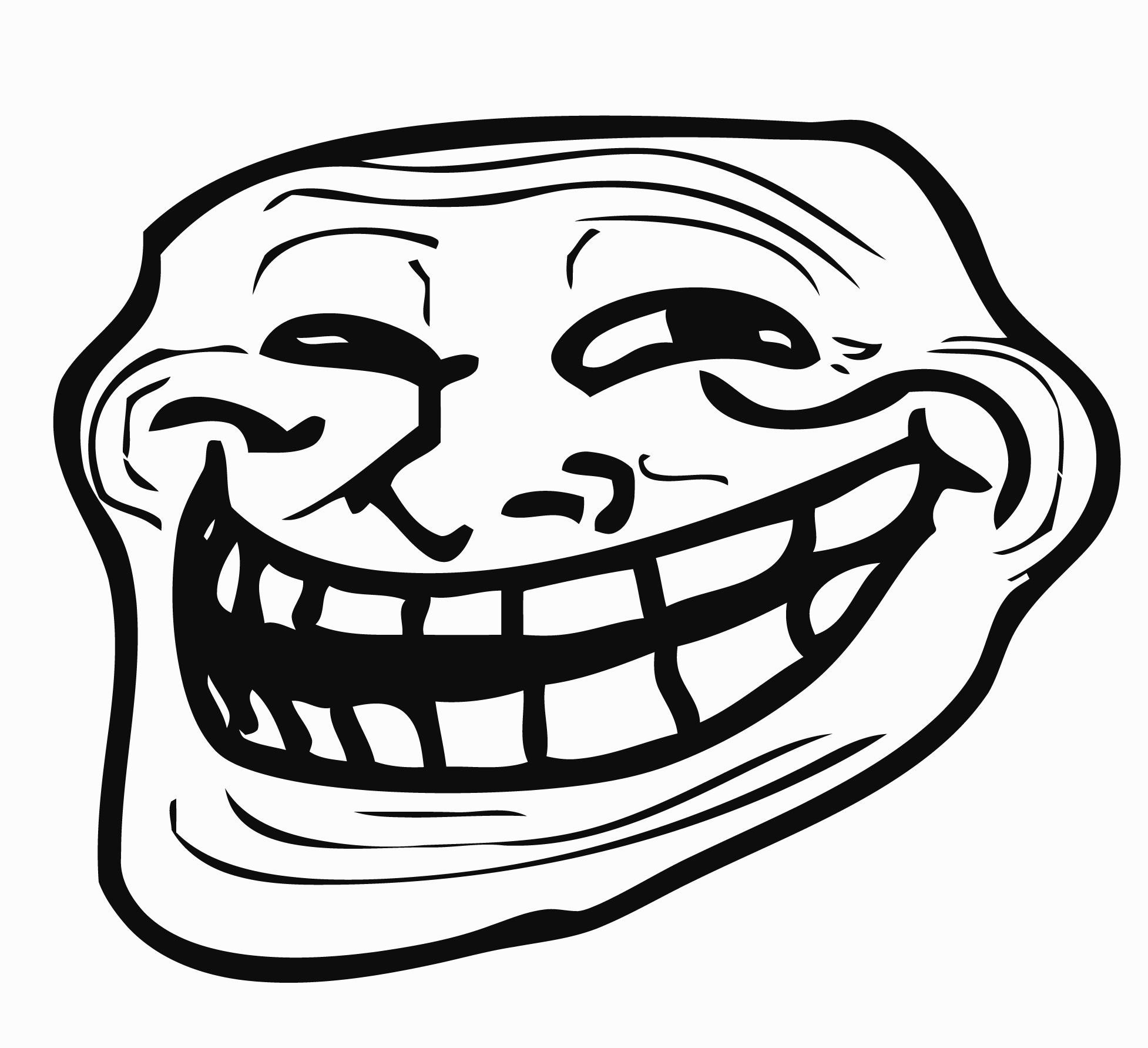 I not talk again until you buy lunch and gimme more BitCoin. Problem?
Winkdex: $606. A slow decline continues.

The tunes just get better with age. That's quality!
The NRA's Wayne LaPierre, America's best crazy scary gun salesman ever, delivered the best dose of steroids to WhiteManistan, ever, Thursday:
I've never been worried about his country until now … That's why more Americans are buying firearms and ammunition. Not to cause trouble, but because that America is already in trouble … In this uncertain world, surrounded by lies and corruption everywhere, there is no greater freedom than the right to survive and protect our families with all the rifles, shotguns and handguns we want!
Woo-hoo and the rockets' red glare, the bombs bursting in air! See all the guts and glory here!
That's real eloquence. You should be in awe. I am. There's no better exhibition of the defining American psychosis.
Putting the nitrous line aside for a moment, Wayne LaPierre is a master of the motivational speech for a tribe that's characterized by its anger, paranoia and fear. Armed to the the teeth, bearing more weapons than any country in world history, LaPierre is the perfect pitchman for the healing salve to soothe their fevered insecurities, for sale to anyone at the local Walmart.
Real perfection in dog-whistling to the bigots who all know why America is in "trouble." Defend yourself, stand your ground.
03.07.14
Stupid people! I am not BitCoin Elvis! Now, which of you is going to buy me lunch?
It's a good parlor trick.
How do you prove you are or you aren't the Satoshi Nakamoto of interest? Why, you just run off into your bedroom and post a denial in an old chat forum. Or get someone else to. Or someone just does it spontaneously.
BitCoin, the currency and world of and for well-to-do libertarian tech trolls, beings so much smarter than the rest of the rusty old world.
Well, we know the US government is now very focused on BitCoin Elvis. Everyone is watching his blockchain data.
What does it mean for a currency when the person who has the most reserves just hoards it? It is a dick-headed thing.
Ponzi Planet BitCoin likes to think its beyond intervention by its lessers.
I have an idea to contribute to that.
The US government, the Dept. of Homeland Security, the FBI, could determine if the Temple City neighborhood is the actual home of BitCoin Elvis. And they could do it in one afternoon.
Given the news, you declare reasonable suspicion that Satoshi Nakamoto's Mt. Everest of BitCoin is a potential financial weapon of mass destruction.
Worse than ricin.
And then the squads arrive to go through the house.
Worst that could happen? They confirm finding the wrong person. And then, a little later, they name the right person.
It's happened before. Twice in ricin cases, once with anthrax, too many times to count in less well-publicized investigations.
And then the world has its answer.
Winkdex has BitCoin at $628. It's been ever-so-slowly falling since yesterday.
Why? Should there not have been a spurt of BitCoin ebullience when the Olympian deity was initially thought to have been found?
Nakamoto is a genius, a computer programming hero.
Or is it because there's a dawning realization that someone with the disposition of a Satoshi Nakamoto is sitting on the world's biggest pile of hyped digital currency. And that someone is so great, so beyond everyone else, that no one can know anything about him.
So, naturally, the BitCoin Elvis, or some flunky in the cause, can and must post a one-line denial, a digital smirk, on some old forum. Because it's the last word from the man, who has just been inconvenienced, too.
The world doesn't work that way. You got a big image problem, bub. People not in on the take regard BitCoin as magic money for rich ego-bloated assholes, rip-off artists and criminals.
So, BitCoin Elvis, if the money is to flourish, you'll have to make a concession, wherever you are, probably in the San Fernando Valley.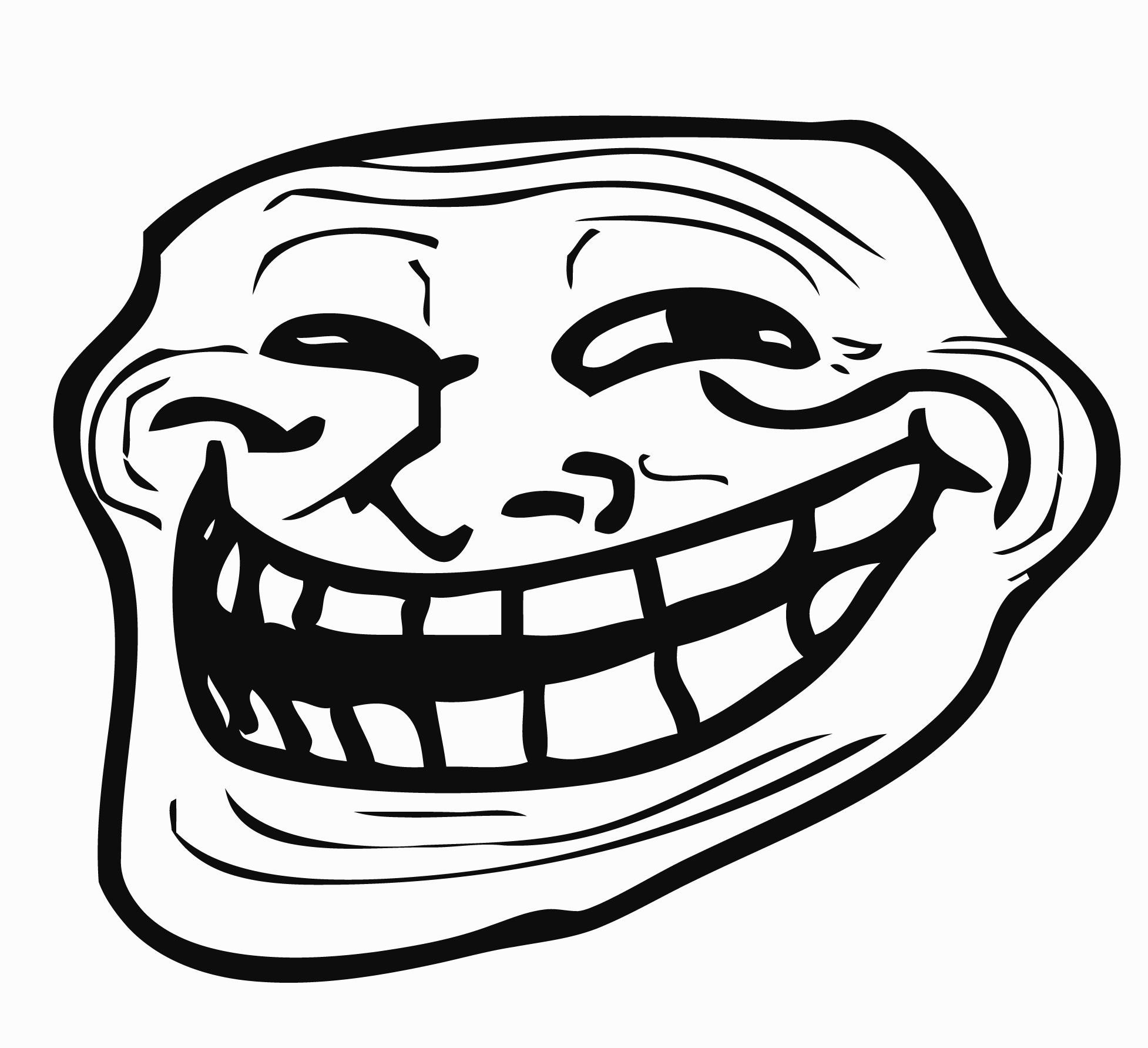 The perception-of-BitCoin-users problem. Good work, Mr. Nakamoto!
---
It was a lead-pipe cinch BitCoin altar boys would start throwing money at BitCoin Elvis. In all tribes of the Culture of Lickspittle you will find those who immediately wish to give money to people who probably already have a ton of it.
The mob, says one of the poor mens' BitCoin philanthropists, is not a mob, just out to help Satoshi, according to the LA Times:
As of late Thursday morning [the give to BitCoin Elvis program on Reddit] had raised 15.14262168 bitcoins. Based on the latest Coindesk Index which pegs the price of one bitcoin at $616.50, that would mean the campaign has raised about $9,335.

"Thank you for doing this Andreas," wrote Reddit user gonzobon in a comment. "We all want to show the world that we are not a mob."
BitCoin Elvis, despite being the deity, is not so smart as built up.
BitCoin is easy to steal, even an attractive target, and those who make and run its infrastructure are equally plagued by human frailty. One such frailty is the always on attitude that they have none as the soldiers in the front lines of the battle to bring on the future.
03.06.14
Jesus of America said don't feed the poor. If you do, they'll come right to your door. They'll wind up like stray cats, shedding on the floor. That's what Jesus taught.
Paul Krugman has crucified Paul Ryan no less than four times this week at the New York Times for the latter's new Congressional report on poverty and what poor Americans need: slashing food stamps and health care.
And even those four nail drivings may not quite be enough.
The capstone, his Friday column:

[If] generous aid to the poor perpetuates poverty, the United States — which treats its poor far more harshly than other rich countries, and induces them to work much longer hours — should lead the West in social mobility, in the fraction of those born poor who work their way up the scale. In fact, it's just the opposite: America has less social mobility than most other advanced countries …

It is, in a way, nice to see the likes of Mr. Ryan at least talking about the need to help the poor. But somehow [his] notion of aiding the poor involves slashing benefits while cutting taxes on the rich.
"Hypocrisy is the tribute vice pays to virtue," is Krugman's lede. Great sentence.
"So when you see something like the current scramble by Republicans to declare their deep concern for America's poor, it's a good sign, indicating a positive change in social norms. Goodbye, sneering at the 47 percent; hello, fake compassion."
The fake compassion shtick brings the blog back to Jesus of America's citation of Tory Iain Duncan Smith as someone informing Republican efforts on how to lift the unfortunate.
Paul Ryan also huddled with Iain Duncan Smith, a former leader of Britain's Conservative Party. Smith is well known in the United Kingdom for his attempts to better connect conservatives with the poor.

"We've been paying very close attention to the Tories and their think tanks," Ryan said … "[We] can learn from their experience, both their mistakes and their successes, so we can rework our welfare system and get people out of poverty and onto lives of self-sufficiency and dignity."

---

Paul Ryan …when mentioning Iain Duncan Smith, counts on American disinterest in whatever is happening in other countries to render the stupid … oblivious to the fact he's drawing ideas from someone roundly condemned for attacking the poor in British society.
Jesus of America says don't feed the poor! They are just too lazy, they'll never work at all!
Republican Jesus! Hey, amen!
---
Not satire. Jesus strike me down, I wouldn't say it if it weren't absolutely true!
#$%@, BitCoin freaks! I'm callin' the cops! I'm not your Elvis Presley!
Comment rescue from this morning, to bring you up to date…
BitCoin Elvis Satoshi Nakamoto has been found! He's an older and very weird paranoid libertarian computer programmer who lives in the San Fernando Valley in a nondescript tract home.
And he called the police on the Newsweek lady reporter who knocked on his door.
But there's no getting the toothpaste back in the tube, as Nakamoto found out in being chased around LA County today. And the parade couldn't come at a better time!
Nakamoto programmed Bitcoin when out of work, informs Newsweek, partly inspired by rage at banks when his house was foreclosed on. And having to pay too many wire transfer fees when ordering model toy trains.
For his career, BitCoin Elvis was deeply ensconced in the employment of southern California defense contractors. Business bloomed for most of the Cold War.
Get your head around this: Satoshi Nakamoto, BitCoin's inventor, had his bread buttered by defense contractors and government under classification orders. But he is paranoid about government and made a financial instrument, hailed by most of its fans, as a tool for destroying it.
And BitCoin Elvis cannot now easily spend or bank his piles of BitCoin because everyone is watching his part of the blockchain.
Now there will be an encampment around his home on the street and sidewalks as the curious and faithful acolytes go to get a glimpse of their Elvis figure.
He may have to move.
Oh, this is a really wonderful story!
BitCoin is associated with well-to-do tech libertarian assholes. And this is just who BitCoin Elvis is. He couldn't be a better father figure!
From the LA Times, today, sort of straight out of Fear and Loathing in Las Vegas:
And now a dozen reporters camped out #Nakamoto's Temple City house are in chase. #bitcoin
— [Times deputy business editor] Joe Bel Bruno (@JoeBelBruno) March 6, 2014

So the AP reporter takes #Nakamoto to lunch for the #Bitcoin scoop, to a sushi restaurant in Temple City. Other reporters chase them.
— Joe Bel Bruno (@JoeBelBruno) March 6, 2014

Then reporters barge into the sushi restaurant, confront the @ap reporter and #Nakamoto
— Joe Bel Bruno (@JoeBelBruno) March 6, 2014

So #Nakamoto and the @ap reporter flee the sushi restaurant. The rest of the media take chase again. #bitcoin

OK, so apparently #Nakamoto and the @AP reporter are driving around being chased by media. #bitcoin
— Joe Bel Bruno (@JoeBelBruno) March 6, 2014

The #Nakamoto car has pulled over. #Bitcoin The chase has ended!
— Joe Bel Bruno (@JoeBelBruno) March 6, 2014

OK, so #Nakamoto and the @ap reporter have just pulled over on a RANDOM street. #bitcoin
— Joe Bel Bruno (@JoeBelBruno) March 6, 2014

BREAKING: #Nakamoto and the @ap reporter are driving in a Prius. (Hey, fine, its just a detail!) #bitcoin
— Joe Bel Bruno (@JoeBelBruno) March 6, 2014

There is a huge chase going on behind #Nakamoto. Tons of media. All heading west on the 10 freeway
Ok, so now #Nakamoto has exited freeway. He's in downtown Los Angeles. Great #Bitcoin chase
— Joe Bel Bruno (@JoeBelBruno) March 6, 2014

After some traffic, and some red lights, we are now again right behind #nakamoto in the #bitcoinchase
— Joe Bel Bruno (@JoeBelBruno) March 6, 2014

So the @ap reporter just took #Nakamoto into the @AP bureau. SMART REPORTER!
— Joe Bel Bruno (@JoeBelBruno) March 6, 2014

The @ap reporter drove his Prius into the parking garage with #Nakamoto
— Joe Bel Bruno (@JoeBelBruno) March 6, 2014

Here's the best part: THE Media can't drive into the parking garage! Its private #Nakamoto #bitcoin chase
— Joe Bel Bruno (@JoeBelBruno) March 6, 2014
Winkdex at $657.32 for one BitCoin, showing no jump from the wild ride of BitCoin Elvis.
"My brother is an asshole," Arthur Nakamoto, the brother of BitCoin Elvis, told Newsweek.

Today's morning hilarity. Big.
Lack skills — in the Google news tab.
---
The Pasadena Whole Foods job fair imbroglio.

Accidentally perfect.
03.05.14
Our pundits — stupid and lazy. They continue writing about America's favorite racist as if he's still in action and paying attention.
"Ted Nugent, the old rocker from the '70s, is now just plain old — and off his rocker," writes Jim Hightower for the Colorado Independent.
"Some years ago, '70s-era rocker Ted Nugent reinvented himself as a professional rhetorical bomb-thrower on behalf of right-wing causes, especially gun supremacy," writes Katy Burns, for a New England newspaper.
"He mostly blathered on the fringes, unnoticed by mainstream media but embraced by a collection of Republican candidates and conservative media figures … But even then, calling the duly elected and re-elected president of the United States a 'subhuman mongrel' seemed initially to be unremarked on by anyone but a few leftist bloggers," she continued on Sunday.
Last week Ted Nugent went into the hospital for double knee replacement surgery. And as I predicted, the ranting stopped.
Most have missed it. And that's because our six-figure explainers don't really follow Ted Nugent. They just get their material from others — "leftist bloggers" — or the most inflammatory video segments at the top of the Google pile-up.
Here's Ted Nugent's Twitter feed.
Nugent's medical problem and its solution are serious.
No "animal skulldancing" any time soon.
The Culture of Lickspittle is alight with news of a new reality show set for Sunday, one in which toper actress Lindsay Lohan is scolded as she undergoes an intervention held by Oprah Winfrey.

Would you watch a show of Oprah scolding someone? Would you sit still for a scolding from Oprah? Not unless there was decent money involved. There is the perceptible scent of calculated artifice.
Readers know the WhiteManistan Blues Band has shown a certain fondness for Lindsay Lohan.
Here she is at 2:03 in The National Anthem! It's one of the best parts, too!
And she also stars, cute as a frosted-tequila-shot-button, in Hooray for the Salvation Army Band. (Google!)
Of course, I'm a fan of the Machete movie.
I don't see the problem. She could be part of art like this for the next 20 years, easy. That's longevity no amount of being a good girl can buy.
Keep on keeping on, LiLo.
---
I now return you to regular programming.
03.04.14

Can we push it to 700 views?!
From the Washington Post, yesterday, on Jesus of America:
"The [federal government's anti-poverty programs] effectively discourages [those who are recipients] from making more money."

---

Medicaid, which provides health coverage to low-income families, is the object of a sharply worded review. "Medicaid coverage has little effect on patients' health," the report says, adding that it imposes an "implicit tax on beneficiaries," "crowds out private insurance" and "increases the likelihood of receiving welfare benefits."

---

As he crafted the report, Ryan — a former adviser to the late Jack Kemp, a longtime GOP voice on poverty issues — consulted with a diverse group of conservative thinkers. Ryan counselor Yuval Levin, a policy analyst, played an instrumental role, as did the American Enterprise Institute's Arthur Brooks …

Ryan also huddled with Iain Duncan Smith, a former leader of Britain's Conservative Party. Smith is well known in the United Kingdom for his attempts to better connect conservatives with the poor.

"We've been paying very close attention to the Tories and their think tanks," Ryan said. "They've done a lot of work already, and we can learn from their experience, both their mistakes and their successes, so we can rework our welfare system and get people out of poverty and onto lives of self-sufficiency and dignity."
Before becoming a beneficiary of Obamacare's Medicaid expansion, for many years I paid for what is now referred to as a "junk" health insurance policy from a private sector vendor. It was policy that came with high premiums, one that returned nothing. If you got sick, the deductibles and you-pay-for-it loopholes were so large the insurance provider was essentially extracting a fee from you for guaranteeing no access to health care.
The American Enterprise Institute's Arthur Brooks comes in for special mention because I used a quote from him yesterday.
The essence, envy of the wealthy is bad for America:
[We] must recognize that fomenting bitterness over income differences may be powerful politics, but it injures our nation. We need aspirational leaders willing to do the hard work of uniting Americans around an optimistic vision in which anyone can earn his or her success. This will never happen when we vilify the rich or give up on the poor.

Only a shared, joyful mission of freedom, opportunity and enterprise for all will cure us of envy …
Like Paul Ryan, Arthur Brooks is just another wealthy libertarian dickhead.
He is most famous for writing a series of books promoting the insipid idea that only through entrepreneurship can all Americans know true happiness and freedom.
In other words, those who run their own small businesses are the most happy of Americans. Of course, Arthur Brooks has never been an American entrepreneur, making his living only writing that it is the best thing in life, over and over, for a right-wing business institute.
But never you mind that. As a logical Brooks extension, people who are Christian, centrist-to-right and supporters of totally free markets, are the most happy of all.
Brooks' biography, on Wikipedia, presumably ghost-written by an American Enterprise Institute staffer, gives one the flavor of the philosophical grab bag.
It is unintentionally hilarious:
Conservatives, he writes, are twice as likely to call themselves "very happy" than liberals. Those with extreme political beliefs, right or left, tend to be happier than moderates—although their provocations lower happiness for the rest of society. Devout people of all religions are much happier than secularists …

[In The Road to Freedom (this is a play on the Austrian libertarian Friedrich Hayek's Road to Serfdom)], Brooks argues that only free enterprise encourages true happiness based on earned success … Next, Brooks claims that only free enterprise creates true fairness by rewarding merit. Last, Brooks states that only free enterprise lifts up the poor and vulnerable. For this last section, Brooks cites many statistics regarding world poverty reduction from increased trade and globalization, as well as statistics concerning limited government breeding charity.
Therefore, yesterday's lollipop of free market optimism from Brooks — "It means regulatory and tax reform tailored to spark hiring and entrepreneurship at all levels, especially the bottom of the income scale" — makes perfect sense.
All that needs to be done is to stop being angry with the 1 percent and become, too, an American entrepreneur.
"Brooks believes America is locked in a culture war in which either America will continue to be an exceptional nation organized around the principles of free enterprise, limited government, a reliance on entrepreneurship and rewards determined by market forces, or America will move toward European-style statism grounded in expanding bureaucracies, a managed economy and large-scale income redistribution," continues Wiki.
Moving along to Ryan's assertion about taking inspiration from Iain Duncan Smith and the Tories of the Cameron government in Blighty, this is prelude to further recommendation of American adoption of the former's Universal Credit plan.
Ryan never mentions Universal Credit in his new Congressional report on poverty, but on the opinion pages of the Wall Street Journal, about a month ago, he explicitly did so.
Universal Credit's aim in England, and British readers please correct me if I'm wrong, was to place all social welfare programs in one big new bag so they could be more easily slashed. This was marketed as the conservative effort to show empathy for the disadvantaged.
Universal Credit appears to be a failure.
Ryan's affinity for the Universal Credit scheme is easy to grasp. It puts all the social welfare programs for the poor, the 47 percent, those he disdains, into one easy to destroy sack. One big program is far easier to slash than many nationally distributed programs.
Since Paul Ryan is Jesus of America, today it took only a couple hours for Paul Krugman to crucify him. Twice.
I took Paul Ryan's measure almost four years ago, back when everyone in Washington was determined to see him as the Serious, Honest Conservative they knew had to exist somewhere. Everything we've seen of him since then has confirmed that initial judgment. When you see a big report from Ryan, you shouldn't ask "Is this a con job?" but instead skip right to "Where's the con?"

And so it is with the new poverty report …

What he offers is a report making some strong assertions, and citing an impressive array of research papers. What you aren't supposed to notice is that the research papers don't actually support the assertions.

In some cases we're talking about artful misrepresentation of what the papers say, drawing angry protests from the authors.
Now, as it happens the best available research suggests that the programs Ryan most wants to slash — Medicaid and food stamps — don't even have large negative effects on work effort. There is, however, some international evidence that generous welfare states have an incentive effect: America has by far the weakest safety net in the advanced world, and sure enough, the American poor work much more than their counterparts abroad …

In fact, the evidence suggests that welfare-state programs enhance social mobility …

I mean, think about it: Do you really believe that making conditions harsh enough that poor women must work while pregnant or while they still have young children actually makes it more likely that those children will succeed in life?
---
Jesus of America sez 'Don't feed the poor!'
If you do, they'll come right to your door.
They'll wind up like stray cats, shedding on your floor.
Republican Jesus, he's our favorite guy!
He believes in markets, sing praises to the sky!
If Jesus said it, you know it must be true!
So now it's time to whip the poor, you know what to do!
---
"[We need] to bring the poor in — to expand their access to our country's free enterprise and civil society. Luckily … other countries are doing just that…

"In welfare, rely on simplicity and standards. In 2012, Great Britain approved a far-reaching reform called the Universal Credit. The government is now putting the program into practice, and it's going through a rough patch. But the basic concept is sound. Britain collapsed six means-tested programs into one overall payment…But the payment isn't a giveaway. Every recipient, except the disabled, must either have a job or be actively looking for one." — Paul Ryan, the Wall Street Journal, Jan. 25, 2014
---
Some recent news excerpts on the inspiration to Paul Ryan, Tory Iain Duncan Smith:
Nearly 70,000 job seekers have had their benefits withdrawn unfairly, making them reliant on food banks, the right-of-centre thinktank Policy Exchange has said .

The intervention is the first by a respected rightwing voice claiming that something has gone wrong with the administration of benefits.

A chorus of churches, charities and Labour has been warning the work and pensions secretary, Iain Duncan Smith, for months that the administration of benefit sanctions has become too punitive.

On Sunday, Cardinal Vincent Nichols, the archbishop of Westminster, repeated his criticisms of the welfare system, saying that "some of the priests who are right there on the ground say it comes across as punitive".

– The Guardian

---

Sick and disabled people trying to claim a new benefit introduced by Iain Duncan Smith are facing "distress and financial difficulties" because of mismanagement by civil servants and the outsourcing firms Atos and Capita, a spending watchdog has found.

The National Audit Office discovered that the new personal independence payment, which will replace the disability living allowance, will cost almost three and a half times more to administer and take double the amount of time to process.

---

Iain Duncan Smith tonight stepped up the Tory war on the poor by turning his sights on society's most vulnerable.

The penny-pinching Work and Pensions Secretary wants to slash winter fuel allowances for pensioners and scrap their free bus passes and TV licences in a move that would spell misery for millions of people.

His cruel cuts could mean OAPs having to choose between heating their homes or eating as they lose up to £300 in cold weather payments.

And the over-75s would also have to fork out £145 for TV licences.

Mr Duncan Smith's move finally destroyed any claim the party had to being caring Conservatives. — The Mirror
Paul Ryan, Jesus of America, when mentioning Iain Duncan Smith, counts on American disinterest in whatever is happening in other countries to render the stupid, including reporters for the Washington Post, oblivious to the fact he's drawing ideas from someone roundly condemned for attacking the poor in British society.
Keys: BitCoin Aaron Kolin Burges
---
Morning comment reclamation:
Like so many digital inventions, Bitcoin is the universal solvent/solution to everything. Another Bitcoin bank robbed? No problem! Bitcoin goes up, the Winkdex says $674.21!
From the Guardian:
A bitcoin bank has been forced to close after hackers stole 896 bitcoin, worth £365,000, in an attack on Sunday.

The company shut its website and posted a statement on Tuesday morning detailing the loss.

"On March 2nd 2014 Flexcoin was attacked and robbed of all coins in the hot wallet," the statement read. "As Flexcoin does not have the resources, assets, or otherwise to come back from this loss, we are closing our doors immediately"…

The same day the company came clean about its losses, a second bitcoin firm, Poloniex, also admitted that 12.3% of its reserves had been stolen by hackers.
Nothing dents the confidence of the tech libertarians on their march to the glorious future of freedom from all vile tyrannies.