01.30.14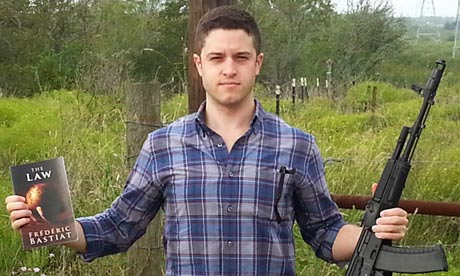 Plastic 3D gun maker and wanna-be BitCoin wallet developer Cody Wilson has been given a quarter of a million dollar book deal by Simon & Schuster for his story:
"The whole point to me is to add to the hacker mythology and to have a very, very accurate and contentious portrayal of what we think about the current political situation, our attitude and political orientation, a lasting remark,??? he says. "It won't be a manifesto. But culturally I hope to leave a couple of zingers…a touchstone for the young, disaffected radical towards his own political and social development, that kind of thing.???

Wilson says his proposal received highly mixed reactions from publishers, some of whom saw his attempts to create new ways to circumvent gun control laws as immoral.
The proposed title is Negative Liberty. At Forbes, Wilson claims that soon the government will be trying to jail him.
---
Cody Wilson — from the archives.