03.20.14
Spring is coming and a fresh bunch of America's ricin kooks are stirring in the neighborhoods: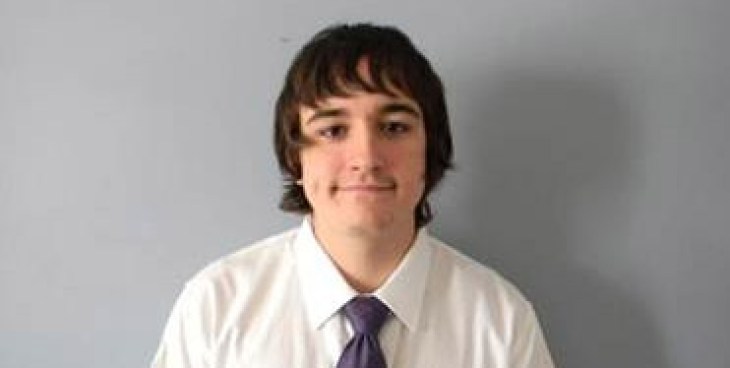 A Hatboro man was arrested Wednesday night for allegedly sending a scratch-and-sniff birthday card laced with ricin to a man now dating his ex-girlfriend, authorities said.

Nicholas Todd Helman, 19, was charged with attempted murder and risking catastrophe after lab tests allegedly showed that the card he placed in the man's family mailbox March 6 was discovered this week to have contained traces of the toxic substance, Bucks County District Attorney David Heckler said …

Helman had bragged of the toxic card to a coworker at Target in Warrington on March 6, according to a probable cause affidavit. The coworker then notified police, the affidavit says …

When Helman was first questioned about the incident, on March 7, he told police that he had only coated the card with sodium hydroxide, the affidavit says, which he chose because it resembled the toxin anthrax.

Helman also admitted to sending threatening messages to the man via Facebook, according to the affidavit, and police seized from him what appeared to be sodium hydroxide and a notebook with a ricin recipe after questioning.
When a ricin mailing is found, everyone comes: the FBI, the local police, the Department of Homeland Security, the state and local hazmat and SWAT teams.
It must have been a thrilling day in the neighborhood.

And from the WaPost (no link), still another young bean pounder:
A white powder found Tuesday in a Georgetown University dorm room tested positive for ricin, school officials said Wednesday, and a D.C. police report indicates that a 19-year-old man told authorities he had produced the substance.
The "expert" who should have kept her mouth shut is deployed, emitting a comment that really has no relevance to what's going on in America when ricin kooks are at work:
Amy E. Smithson, a senior fellow with the James Martin Center for Nonproliferation Studies who studies biological weapons, said that when ricin is produced with military precision, the substance can be highly lethal. "Ricin is one of the deadliest substances on the face of the planet, no ifs, ands or buts about it," she said.
The substance can be highly lethal. Military precision. It's laughable, a factoid delivered entirely stripped of context. Nobody has died in the US from ricin poisoning in the last twenty years.
As in Hatboro, the Department of Homeland Security, the police, the firemen, everybody, came.
Why couldn't I get a job like that? That's real employment security.
---
The coincidence that, in these cases, both perpetrators are nineteen-year-old boys certainly leaves good work for graduate students in criminal psychology.
Surely both, as have others, have read enough about ricin on the internet to know they are just smashing castor seeds. But if they are caught with the result, which inevitably happens because they are compelled to — ahem — spill the beans, summoning a detachment from the full apparatus of the war on terror to their door, they will go to jail.
I suspect that in certain cases, not all, there is a juvenile hacker mentality at work, one you see in BitCoin altar boys, the old culture of virus-writers, and some hackers: I'm going to do it because I must prove to acquaintances, and by extension — the world, that it can be done! I'll show everybody!
---
Addition: Why do ricin kooks seem to come in clusters in 'Merica? Coincidences? Seasonal? This is the best time to get castor seeds?
Some underlying psychic network, connecting strands of bright, electric, vibrating mental illness?
I'll probably never know the answer.