03.25.14

Danny Milzman, of Georgetown, in better days.
Contrast Danny Milzman's media story and background with that of Nicholas Todd Helman, the same week.
Both were 19-year-old men/boys. Danny Milzman made ricin at the posh school, Georgetown. He was a National Merit Scholar semi-finalist at Walt Whitman high in Bethesda, a public school for the upper middle class servants of the wealthy in the nation's capitol. Nicholas Helman wasn't going to a posh school. He worked at Target, made ricin in his Hatboro neighborhood and held Homeland Security, SWAT and the Hazmat teams off for a couple hours when they arrived.
Danny Milzman was distraught and, perhaps, wanted to hurt someone else or himself and show the world, or acquaintances, at least. Nicholas Helman was upset over being thrown over and, perhaps, wanted to hurt someone else and show the world, or acquaintances, at least. And he sent a scratch-and-sniff ricin letter to his rival.
The Washington Post is on the job:
Prosecutors said Tuesday there is evidence that a Georgetown University student charged last week with possessing the biological toxin ricin may have wanted to poison someone with the powdery substance he learned about from the television show "Breaking Bad" …

Court papers filed Tuesday describe Milzman as an emotional college student who struggled with depression, and vacillated between wanting to hurt himself – and someone else …

During their half hour talk, Milzman told his [Georgetown friend Thomas Lloyd] through tears that he was feeling anxious and unfulfilled by his school work and relationships, according to prosecutors. Milzman told the friend …that he was engaging in "risky behavior."

Milzman, a member of his high school quiz bowl team who also played ice hockey, told Lloyd that he "scared himself by having ricin" and that he was confiding in his friend because "part of Milzman wanted to be dared to use it and the other part of Milzman wanted to avoid using it," according to the court filing.
The Washington Post informs Milzman waited for his roommate to be away on the weekend before pounding and extracting his castor seeds.
"Investigators said Milzman first learned about ricin from quiz bowl, online sources and his favorite television show that in its final season includes a plot line involving a ricin poisoning," reads the newspaper article.
Milzman apparently did not read this blog or any of the many other things I've written on ricin over the last ten years. All delivered by online sources, absolutely free.
The internet let Danny Milzman down. It let Nicholas Helman down. It lets everyone down.
It should have sent the message that ricin isn't easy to make but that turning castor seeds into a powder was an easy way to get in big trouble and there's not anything particularly special, exotic and fascinating about it.
Instead of that, it gives you:
Plus an ocean of like-minded clickbait and fantasy.
What's the difference between Danny Milzman and Nicholas Helman?
Not much. Certainly there's little difference in brain power. They're both likely to suffer one shit ton of ruin and heartbreak for momentary lapses in judgment and getting caught up in America's singular fascination with ricin.
However, Milzman is getting a more sympathetic reading because of class and positioning.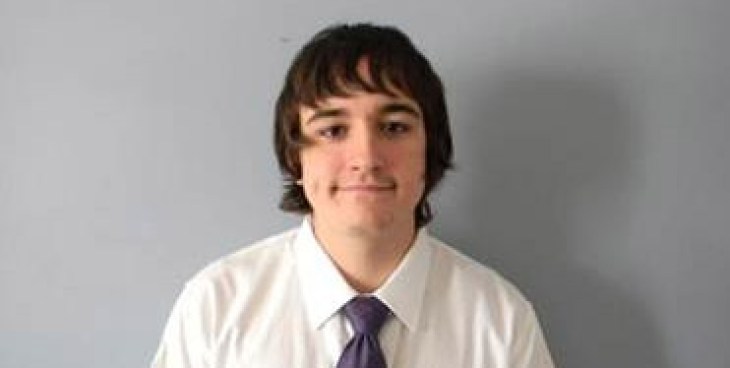 Nicholas Helman, of Hatboro, in better days.
---
Meta: Yes, dear readers, I am now writing post titles every bit the equal of the work turned out by the web portal of imbeciles known as Upworthy! Do you like it?
Due to the environment of lickspittle accidentally designed and imposed by the genius of Google algorithms in Mountain View, the publishing model that is the most successful today is one that delivers clickbait, troll pieces, ridiculous titling designed to poison search and bait & switch titling optimized to poison/rig search.