10.14.13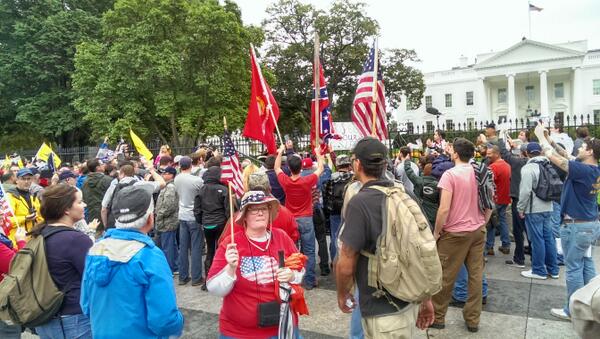 Last week:
"The president should schedule town meetings in the districts of the most radical Republicans … He will certainly face vitriol … He will show that he doesn't write off any American, even those who demonize him. This will be far more powerful than going to friendly audiences for staged events — and it will make clear to independents that he can break out of the usual partisan script.??? –Peter Liu, CNN pundit
The upside of the spectacle is that with these photos, the Tea Party fucked the dog in front of everyone, dragging the Republican Party along. The entire tribe's now fit for the Southern Poverty Law Center.
The WhiteManistan photo collection.